Galvanitas Compass Collection
The Galvanitas Compass Collection: powerful, timeless and industrial design from Dutch ground. The basis for the collection was laid by Galvanitas in the late 1950s and early 1960s, with solid and widely used school furniture. In 2012, De Machinekamer came up with the idea of ​​re-selling the iconic Galvanitas S16 in a slightly altered way to suit today's living requirements. The original designs of Galvanitas have now been modernized by De Machinekamer into striking and appealing reissues. These reissues together make the Galvanitas Compass Collection.
In addition to the reissues of original Galvanitas designs, the Galvanitas Compass Collection has been expanded by De Machinekamer with completely new, matching designs.
The Galvanitas Compass Collection is completely at home in contemporary interiors, from the living room to a creative hotspot and restaurants. Wherever you want. Because good design fits always and everywhere. It's that simple.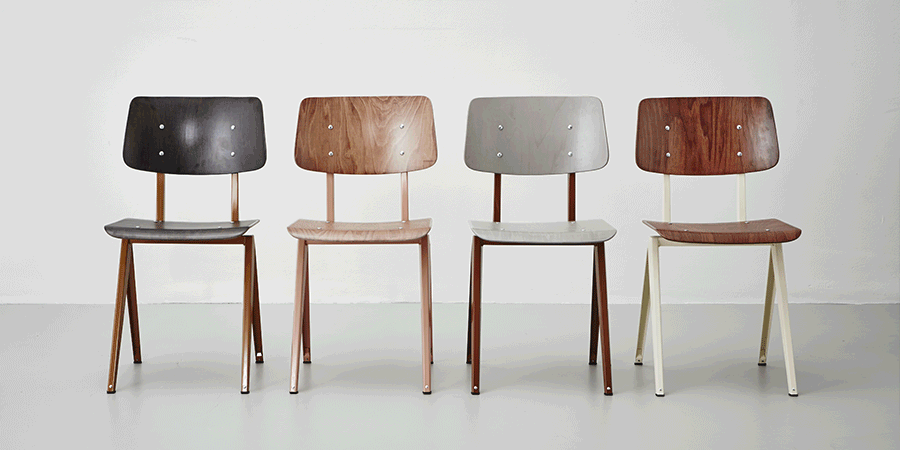 De Machinekamer / Galvanitas
De Machinekamer is the exclusive distributor of the Galvanitas Compass Collection. The collaboration with the artisanal production company Galvanitas (Oosterhout, the Netherlands) is a union of two specialized companies. Galvanitas has been making school, project and stadium furniture since 1934 and has more than earned its spurs in the development of quality products.
De Machinekamer (Zaandam & Utrecht, The Netherlands) has been focusing on the purchase and sale of vintage and new designer furniture since 2006. The distribution and further development of the Galvanitas Compass Collection is a fantastic opportunity to breathe new life into old designs. In this way, we proudly contribute to the world of design classics. We have turned our love for vintage furniture into our work.